Brace yourselves, the World of Kwismas, with its gifts and snowball fights, is coming!
After the darkness of Al Howin, the World of Twelve could surely use a bit of fun, and celebration.
Good thing that Father Kwismas was already close by, and decided to stick around for a while!
This year, the Kwismas celebrations will
start in the Trool Fair
!
There you will find a
new attraction
, which will catapult you to the
World of Kwismas
.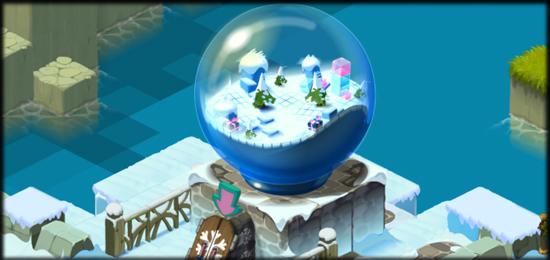 As soon as you set foot on this "new world", your character will be
directly affected
and will see his
spells replaced by 4 new exclusive ones
! Characters of all levels will be able to enjoy the celebration together with:
A "Pvp" area especially designed for the wildest snowball fights of the World of Twelve,
Gifts that can be placed under the kwismas trees and will only open from December 25th,
2 Dungeons, Father Kwismas' lair and the Father Kwismas' house,
An exclusive quest line designed for kwismas, that will reward you with the new emote "Throw A Snowball",
5 titles including the "Father/Mother Kwismas" obtainable with one of these quests,
5 achievements, one of which will require you to throw 100 snowballs,
But also 12 Haven-Bag decorations, 5 new monsters, 1 Kwismas set, 5 consumables and 3 fairyworks!
So prepare your warmest cloth, and get ready to set on a new enchanted adventure
from December 18th to January 11th
!