The WAKFU Updater Is Going Away

Info

- 2019-11-04 15:27
Back to list
After many years of loyal service, the WAKFU Updater is retiring today November 12! on November 21! You may wonder: "What's going to happen?" The answers are here!
What's Going to Happen?
Today, November 12 On November 21, the WAKFU Updater goes away. No games will be accessible through this tool. You'll need to use the Ankama Launcher instead.

What is the Ankama Launcher?
Ankama Launcher is a multi-game portal that brings together all our PC titles, allowing you to go from one to another with ease. DOFUS, DOFUS Retro, KROSMAGA, WAKFU, and WAVEN are already available on this portal.
Also, the Ankama Launcher will allow you to avoid certain bugs encountered with the Updater.

Details About the Launcher:
To install the launcher, you'll need the configuration below or better: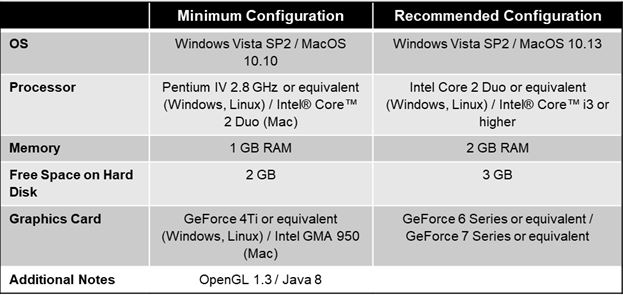 What Should We Do?
If you're already using Ankama Launcher, you don't have to do anything.
If you're still using the Updater, you need to take the following steps (Windows):
Start by uninstalling the Updater and the WAKFU game:
Go to Control Panel -> Uninstall a program -> search for WAKFU and click Uninstall.
To install the new launcher, visit this link.
Once the launcher has finished installing, just install your games and you're done!
/!\ The location of the Launcher installation cannot be changed. Only the game's location can be changed afterwards.


More Information:
You installed the launcher but it still won't work?
Consult the FAQ for a broad list of issues players have experienced.
If your issue isn't on the FAQ, please try contacting our Ankama Support team.
If you have any feedback, suggestions for improvement, or experienced any issues related to the launcher, kindly share them in the dedicated
launcher forum
.
Beta Access:
You will also no longer be able to access the beta version of WAKFU from a third-party updater.
You can download the beta directly from the Ankama Launcher in three simple steps:
Go to the "Options" menu of the Ankama Launcher,
Click on the "Versions" tab, and
Check the "Display other versions" box.
A small arrow will appear at the bottom of the WAKFU logo; the beta version will appear once you click on it.
Have fun, everyone!