I don't know if the developers are working on this, but I really want a bellaphone dungeon. I mean, they're so pretty and mysterious, what's not to love?


Spoiler (click here to show spoiler)
Well, except for that one time where they seduce Yugo, Ruel, and Tristepin and turn them into barbaric monkeys. The Bellaphones also turned into creepy sirens once they tried to escape. :blink:

For the boss room, I want these three bellaphones from the series to be the bosses:
And the room could be designed inspired by the series as well: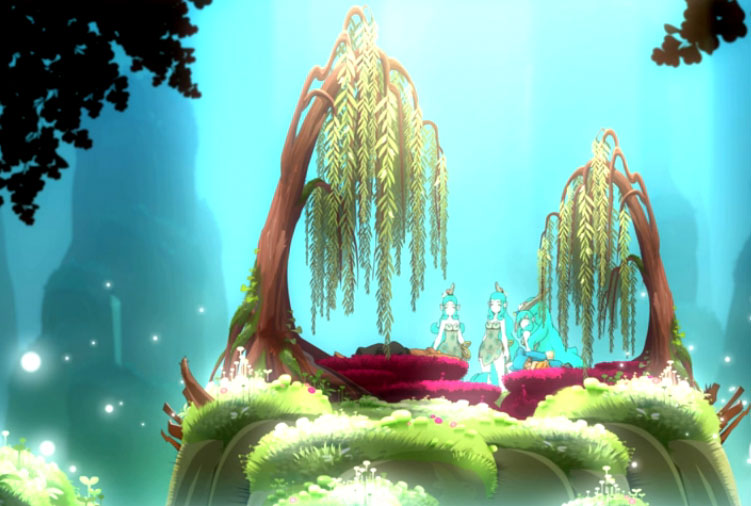 The bosses can look pretty at first, but maybe once you disturb a mechanic/get them to low hp....
Spoiler (click here to show spoiler)
They transform into the creepy sirens and turn your team mates into monkeys, controlling their moves. Or maybe that's too op?
You can tell I'm a lore nerd, lol.