Score : 3029

Tiny's orange crate office Ver.2
By TinyLaNorthio November 07, 2012, 21:25:50
for some mystery reason I can't continue reply in my main thread after I did broken url of the pic @
[email protected]
so here you go,a sketch of my little Eni with her Flamboyant Insignia
Score : 736

Score : 3825

Nillii
November 13, 2012, 08:57:27
You can't make two posts in a row, the second post will just be added as an edit to the first one.. So go back to the other thread and edit the last post to fix the link again
Score : 3029

My secret recipe! a special hook that use for rare fish. xD
nah~ just a random funny thing happen when you login your char near water cell
Bloody Eni huh? well I just love this corner in Astrub Sewer..oddly suit to my eni.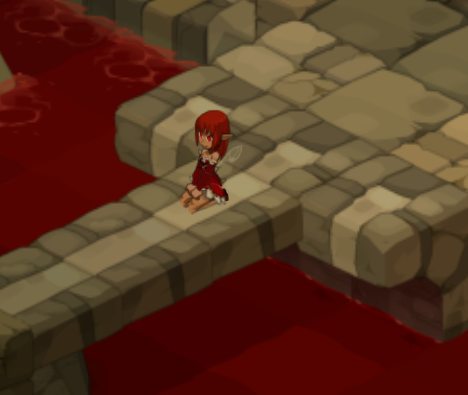 and thank you
Score : 2

lol how cruel to use your own pet as a bait
Score : 3029

Just work in progress xD
This is an idea since Almanax was released to keep all of Almoken on my little Cra for Ferox mount.
Actually right now we still have no clue how it will look like, so I drawing it base on Dragoturkey.But for some reason I think it's look like dinosaur.... lol
and with a lot funny to draw this,I might going to do color version
Score : 582

nice concept
but it does have a clue i think ferox have 4 legs and not kind of dragoturkey , they have fang as in their description
~ Krizh le unlucky ecaflip
Score : 3029

this is a long lost request from my guild master lol,Fan art of his eni
eni always make the good leader don't you think?
Ps. ikr it's bad hand drawing Q_Q and I just draw it from my memory, so the detail of costume might less than original one