[Contest] Ninefi's Challenge: Beasties as Avatars Entries Thread
By [Ankama]WAKFU

- ADMINISTRATOR -

March 18, 2023, 16:00:00
From Saturday, March 18 until Friday, March 31 at 4:00 PM
 (Paris time), you can enter a contest to create Ankama avatars under the auspices of the Meridia of Creativity, Ninefi!
Theme: "Bestiary of the World of Twelve in the Wakfu Era";
250×250 square format;
Entries can only be submitted on the forums. You can post as many avatars as you like, but all together in a single post;
Posts that are edited after the end of the contest will not be considered;
The drawing must be your personal – in other words, made by the person entering the contest;
Entries must contain no text;
Entries must comply with the ToU.
The use of AI to create the design is prohibited.
The contest is open to all communities. Each community has a forum topic where entries are to be posted. Post your avatar(s) on this thread.
Entries will be judged by our jury
of team members on the following criteria:
Adherence to the theme of "Bestiary of the World of Twelve in the Wakfu Era";
Visual appeal of the creation;
Originality.
For more information, read the contest details 
here
.
Score : 142

Red Piwi
Score : 3234

Robowl and Poz || Whisperer and Crackler || Red Piwi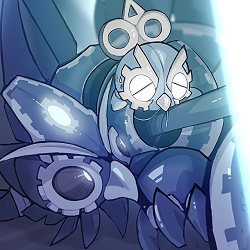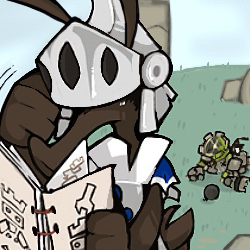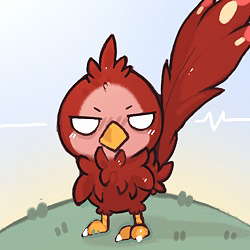 Score : -2589

Moon Lunar priest
i will post larger file too in fan art , you can paint
https://www.wakfu.com/en/forum/30-fan-art/242994-paint-lunar-priest
Score : 167

Legends say you have to hit the egg 50 times for it to break
Ancient Egg
on family vacation
HQPic: 
https://cdn.discordapp.com/attachments/297868962786705411/1088793799226048622/Ancient_Egg_HQ.png
Score : 64

LMAO! 
Score : 29

Env

#6847
-
MEMBER
-
March 24, 2023, 14:23:20
Score : 157

Score : 532

In order of appearance(If the format isnt ruined)
Bow meow loving whisperer (Arch mobs)
Lazeguin
Wo-Wabbit and tiwabbit
Puddly
Main Goone and Bow Meows
Gobbal and Gobbette
Mama Wodent
Dauge
Devilshroom
[All are B3D]
Score : 118

Boowolf and the Moon
Score : 2436

nice a transformation one cool
Score : 213

Creatures in order:
Gargrowler
Shiemahn
Young Drheller
Noxine (env. qoest)
The White Lady (archmonster)
Soft-Boiled Dreggon
Cap'n Atcha
Poz
Royal Tofu
Royal Piwi
Ponktius
Whirlikid
Score : 254

Kupa

#6532
-
MEMBER
-
March 25, 2023, 11:25:45
Standard Bearing Whisperer
Score : 3234

Score : 50

My entry for the contest
the nyls ( nyl hunter and nyl ripper)
No toughts head empy ( Boowolf)
Mini lenald
power larvas ( red purple green and blue larva rangers )
Wambo 2 the revenge ( Wambo arch )
Score : 125

Tiwodent
Score : 71

Score : 49

[Black-tiwabbit]  [Baby-gerbeanEnter]
Score : 77

[left]
[/left][left]
[/left]
Dragons:
Terrakourial
Dardondakal
Grougalorasalar
Aguabrial
Ignemikhal
Aerafal
Nogord Wungleezared
Rest by order:
Tofus
Gobbal chief
Nyl Shaman
Rascal
Moloch
Miliboowolf
Longblade trainer with Dwarf Bulldagger
Cadaverous Apothecary
​​​​​​​Sramva
Score : 71