Hey everyone it has been a long while! I'm Mono the guy who made that Air/Earth build like 2 years ago and I am back with a new Build so put on your seat belts and turn on that grill cuz we 'bout to cook up some wieners! (This particular Build is for those who are level 175 or beyond so be aware for those of you who are lower)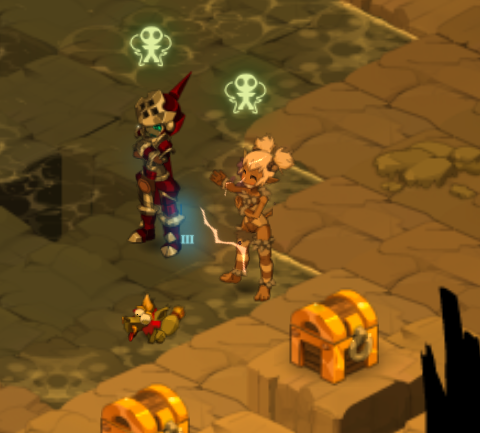 Gear
: For this build you gotta slap on the same sneakers tanks generally wear! No need for control and you'll see why later!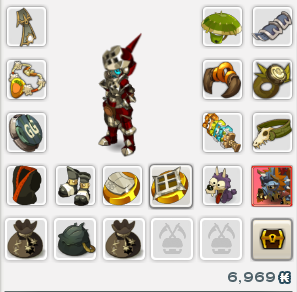 Stats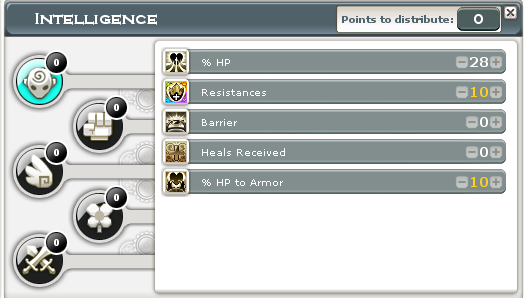 Intelligence
: Nothing fancy but here are the two ways I recommend doing this. First is the way I am doing it currently or you can skip out of % Hp to Armor and dump that into % Hp. That would allow you to hit zerk a lot quicker and give you more health against classes that ignore Armor.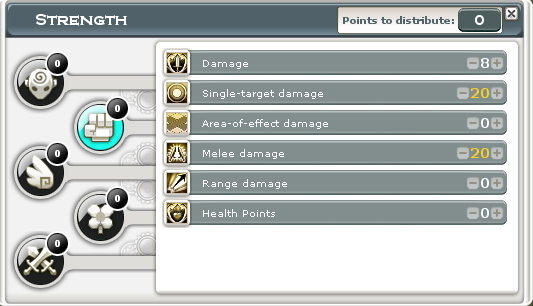 Strength
: Now for strength I have two suggestions as well! One is to stat Single target and Damage and the other is to stat Melee and Damage. Now here is why: Sometimes it isn't always favorable to be fighting someone close up, sometimes I find myself kiting or just having to attack with portals overall. The meat of my spells are Single target so that would help when you aren't in CC. For preference however I went with Melee damage. Keep note because this is nice to know: Single Target and Close Combat secondaries actually do benefit the Armor you get from the spell
Barrier
.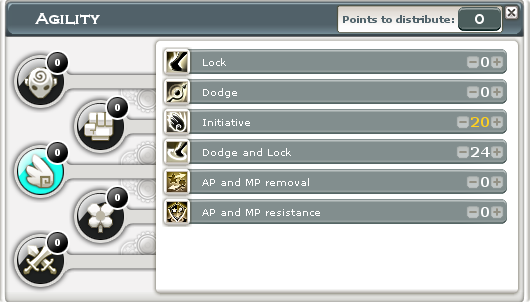 Agility
: Now for this I suggest stating Initiative (though with tanky gear you won't be getting any significant amount of initiative so it's up to you). In PVP while going first doesn't necessarily determine the winner it is however ALWAYS AN ADVANTAGE. Afterwards you can either stat purely Lock or Dodge+Lock. AP and MP Removal/Resistance are okay but I honestly don't like them really, IMO don't touch em.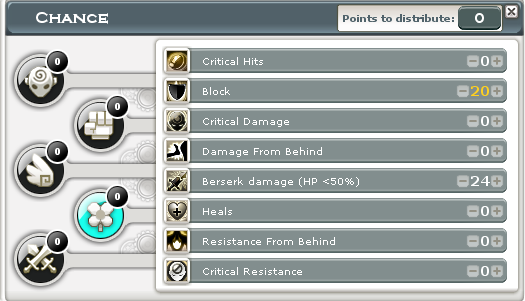 Chance
: As you noticed I didn't stat critical at all. Personally I dumped it all into block. What to do with those leftover points after you cap block? I suggest 3 different paths. First path is what I did, putting everything into Zerk damage. Second path is to dump everything into Damage from behind, this is excellent with the spell Flooding as it is 3 ap for a heal as well as a backstab if conditions are met. Third is to pour everything into critical resistance and rest into Resistance from behind.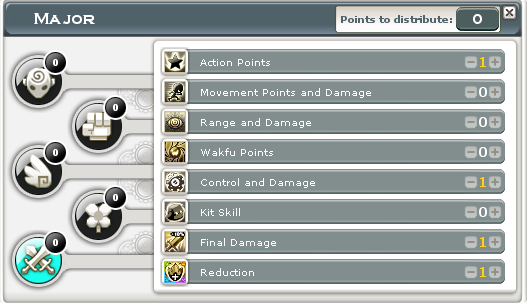 Major
: Now this is where I got a bit fancy and hear me out. AP, Control, Final Damage, and Reduction. This build is 12/4 and believe it or not I don't need that MP ever. With this Control stated you get more damage than you would have gotten from MP and access to all your Portals despite not having any control from gear.
With how portals work now including time breach, pulsation, etc. You can honestly hit targets from practically anywhere. (resistances below are In-Battle, Calm state)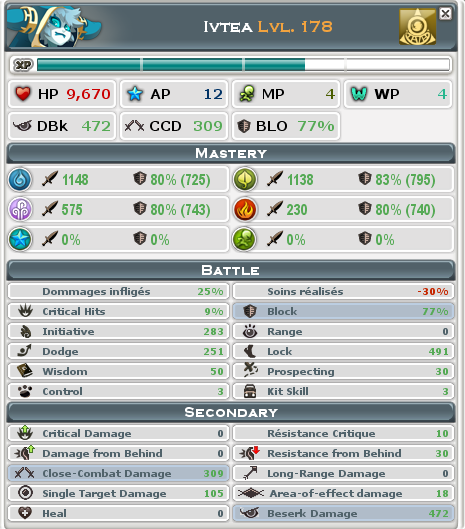 SPELL DECK: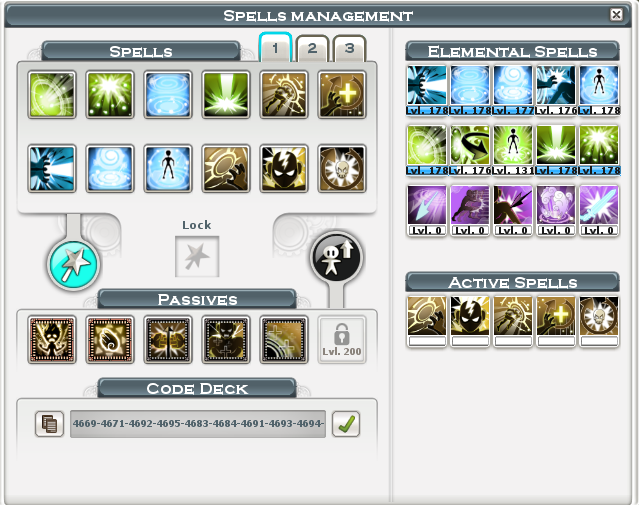 Earth Spells!
Deafening Target
: A great CC spell that makes targets limp like a noodle! -2 mp per hit (potentially) in order to help keep them as close to you as possible. (Does not work with portals)
Hiding
: An amazing spell that damages and heals you at the same time. I do not recommend using this spell unless you are behind armour or are about to return to your Calm state. You be the judge on the timing. (Works with Portals)
Clash
: WHOA BABY WHAT A SPELL! Once you are zerked this spell HURTS and it just gets stronger and stronger the lower your health is. Save this spell for mid - late game. It really applies pressure! (Works with Portals)
Water Spells!
Wakmeha
: This spell is fantastic and is my main damage spell early game during my Exalt states. Ignores armour, can remove AP???? What is not to love! Ho baby! (Works with Portals)
Flood
: This spell is absolutely amazing and I mean it. For 3 ap you can not only heal yourself for a great amount but you can swap places with targets. Did I mention you don't need line of sight?!!??! This spell is excellent for also setting up backstab. (Does not work with portals)
Pulsation
: Man they really did an amazing job with this spell! Target a tile with this spell and you will move the closest portal to that spot! This will not work if there is a VISIBLE target in that tile and will instead just do damage. (Works with Portals, WOOO!!!)
Barrier
: You see this spell here? You see that base damage? All of those possible effects?! Slow down before you get excited because this spell has many flaws so please time it properly before you spend the 7AP to cast this thing.
First off, the damage and armor do not happen right away. They will trigger at the beginning of your NEXT turn. So enemies will get the heads up to "RUN!"
Second, if you are stable by the time the spell is supposed to trigger nothing happens. AT ALL!
Third, any target in the center of that barrier will be swapped places with you. So don't be a Iop and just cast it without thinking. Note: if target is stable in the center of that barrier you will not swap with them but they will take the damage and you still get your armor.
Despite the flaws of this spell it is actually still very good you just have to think about it. As a CC elio you do have little plays that are very helpful to using it. First off is deafening target! Remove mp to limit their movement. Unless they are Rogue or Masq they will more than likely not be get far via Dodging. You can also stablize targets with Incandescence in order to prevent them from using teleports/movement spells to get away.
I highly recommend using this spell as the armor as spell as protection it can grant you is great! The damage is really just a plus and is generally a bit difficult to get off unless you are in PVE. (Does not work with Portals, god can you imagine though?)
Active Spells!
As you can tell I am using literally all of them. They are way too good to pass up! I wish I had more slots honestly because Eliotrope have such amazing spells.
Portal
: Spell is straight forward but now we can cast PORTALS THROUGH PORTALS! Whoa! Right?! Now top that up with Pulsation! You can essentially reach ANY TARGET! Nothing is too far for you!
Exaltation
:
Focus your Chakra and prepare your strongest Ninjitsu!
In this state you will lose a good chunk of Resistance however you gain a great chunk of power! All of your damage spells now eat up 1 WP per cast and gain 20% Final Damage. If you have 0 WP your spells still work they just don't get that 20% bonus.
Time Breach
: Whoa baby baby! Remember this Spell? Now it cost a WP sure but what is WP to this class anyways? We gain it back easy-peezy! The spell now has no line of sight needed and don't forget you can teleport to ANY friendly portals with it or target an ally and move them to the portal closest to them (Within 6 tiles of them)
Prevention
: With this spell we can res ourselves and allies! Please time this accordingly as people CAN possibly still kill you even after you res if you decide to use it while your health is too low. With a tanky build though you honestly should be okay if you are in the calm state. (Works with Portals!)
Incandescence
: OH MAN! THIS SPELL IS BROKEN! SO GET THIS, IT GIVES THIS THING CALLED CRACKED THAT- What? It doesn't do that anymore? Oh right right! Okay so it isn't as broken as it used to be man is this spell still amazing. For 1 ap you can deal amazing damage to an enemy and also...get this...STABILIZE THEM! WHOAAAAAAAAAAAA! Targets who are stable cannot use portals as well! (Works with Portals, great for kiting as well as just keeping peoples dirty lil hands off your things)
Passives!
Carnage
: There aren't too many passives that support Close Combat eliotropes so we miss out on a lot of damage. This can help alleviate that problem. Yes it's true we will heal ourselves less but with a sturdy body compared to our ranged cousins you shouldn't have to worry too much.
Inhalation
: As I said before going first is always an advantage in PVP! If your opponent is faster than you though this gives you extra damage when you smack them around. How dare you outspeed me! SKREEEEEEE (Can be swapped out for Enthusiasm)
Resilience
: Th-this is the greatest...passive....e-ever... Not really but this passive is amazing! -100 resistances to enemies that start adjacent to you! Incurable?! Aw man aw man! This really helps us make up for our lack of melee passives!
Rage
: GRRRRRRRRRRRAAAAAAAAAAA!!!!!!!! This passive really helps you push buttons when you reach 50% health or less. +1 AP and MP when you hit that Zerk and even 240% Berzerk Damage!
Effervescence
: This turns your Exalt spell into a free spell! Everytime you cast exalt you also get 20% Final damage! That means even when you cast it to Calm down! Whoa baby!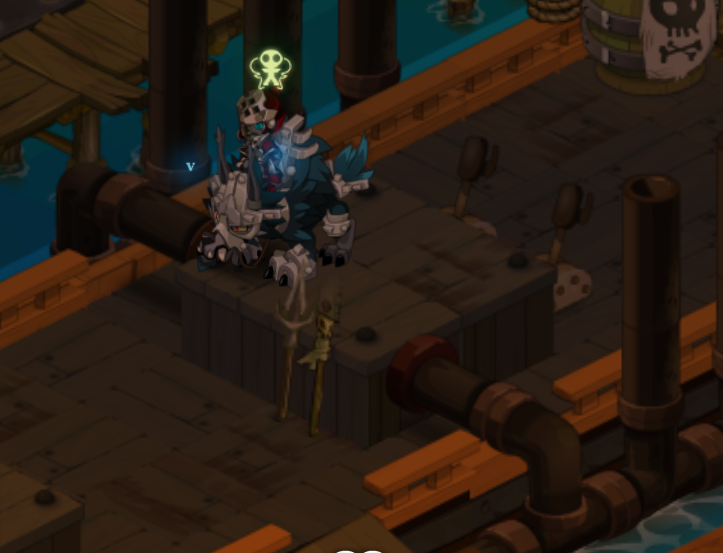 TAKE CARE AND GO OUT THERE AND KICK SOME BUTT!
Score : 1366

Poklop
-
MEMBER
-
April 17, 2016, 09:45:17