[Build] Mono's Air/Earth Eliotrope! - PVP Spell Deck! (CLOSED, OUTDATED, GO TO MY NEW ONE)
By IVTea

- MEMBER -

December 24, 2014, 21:01:53
Hey guys you can all call me Mono! This is my take on the Air/Earth Eliotrope. The build revolves around being tanky and locking target and utilizing a slow pace combat until Rage is active. Let's get down to business! (things may change as my Eliotrope progresses)

Abilities: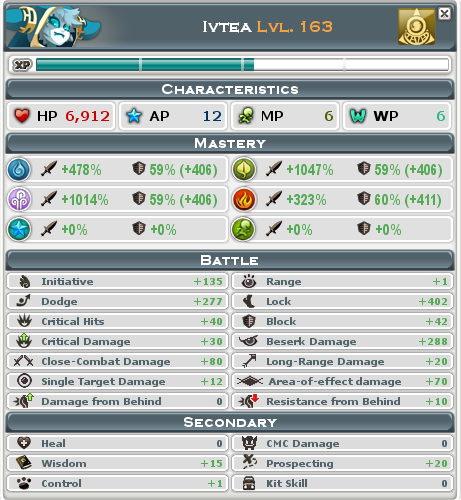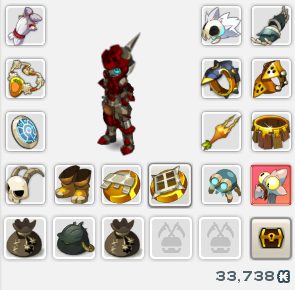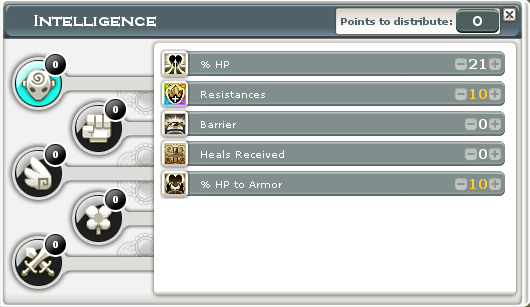 Intelligence
: I maxed Armor, Resist, and poured the rest into health awwwyeah! Nothing fancy.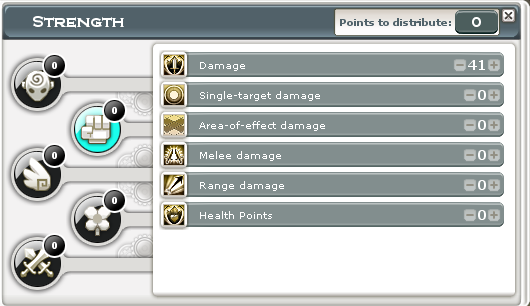 Strength
: I poured everything into generic damage. While the other damage stats give 8 versus 5 I would rather everything be consistent in damage. If anything you can also split between AOE damage if you want since the majority of your spells will be AOE besides Unleashed, Hiding, and Ethereal.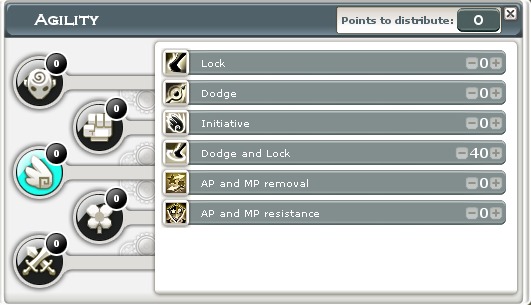 Agility
: Now this one can go in two different directions, you can either go all lock or stat the Dodge and Lock stat. I went with Dodge+Lock so that in situations where I would need to dodge I could move around no sweat or not have to pay as high of a toll especially if I do not want spend 2 ap for a whirlwind.
Chance
: Statting block raises your chance of taking 30% less damage from attacks and with a tanky build like this you definitely want to do that. Afterwards I maxed Crit and the rest of my points will go towards Berserk damage.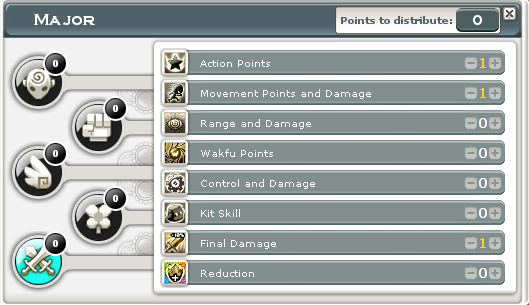 Major
: Like most people I went AP and MP and afterwards I will be putting points into Final Damage and Reduction.
Spells
: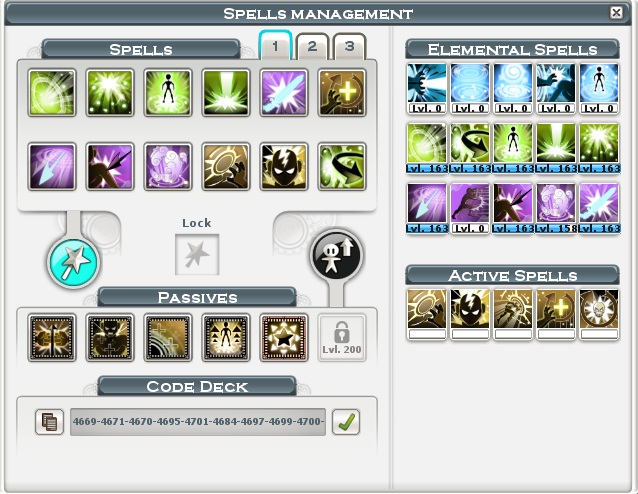 Earth
:
Ardent Aegis - I decided to max this spell out especially due to Resilience. Increased range AND more reflection? Sign me up! Sure you don't have to level it to benefit from Resilience but if I am gonna spend 4 ap I might as well make sure the damage is decent as well. ALSO IT WORKS THROUGH PORTALS!
Hiding - This is what you use to maintain your health and stay alive on top of Health Regen. Nothing much to say about this spell, it works with portals and does its job in keeping you alive.
Deafening Target - This is what I use during Calm turns now, lowering targets MP keeping them away from allies or from getting away in general. Benefits from Close Combat AND Area of effect damage bonuses. This spell has saved me several times against certain match ups as well. Sacriers after they cling for example. Lower their MP as much as possible and run as far as you can and chances are they won't be able to properly hurt you let alone use Punishment since that spell requires a point of MP to use.
Cataclysm - On enemies this does decent damage AND removes a great amount of armor. On yourself? You become a big ol' bomb! With the Cataclysmic passive and your insane amount of lock enemies will think twice about ever hugging you.
Clash - When your health gets low, throw a barrage of these at your targets and they won't be coming back anytime soon. This should be saved for late battle try not to make this spell your main focus.
Air
:
Siphon: I use this for when I need to push/pull a target. Definitely keep this spell on your hotkeys. (Utility)
Ethereal Burst - This is an amazing spell with solid damage and can be used 3 times a turn. On terms where I am Calm I find myself using this a lot as a main source on damage on top of another spell like Deafening Target. Cost efficient, great range, no LOS needed, and works with portals.
Tempest - I honestly do not see a reason why someone wouldn't want to use this. It has a large AOE and great range. When I fight against Srams when they turn invisible this spell is often used to hit the general area you think they are. Most of the time I do hit them. DID I MENTION THIS WORKS WITH PORTALS NOW?!
Unleashed Blade - On Rage turns this spell is going to hit for numbers and I mean really big numbers. You definitely want to grab this. With it's ability to -3 range on a target you really make sure ranged enemies don't travel too far from you. Keep the fight up close and personal!
Torrential Flux - This spell hurts and has a nice clean line of AOE, if you lock someone then the additional damage REALLLLLLLLLLLY hurts them. Sure it doesn't work with portals but it's no big deal.
Water
:
Flood - This is the only spell I grabbed from water and you can see why. Swapping places with an ally when they are in trouble or even if you just want to travel a bit further without spending MP. I would suggest grabbing this. (Utility)
Barrier - Does not need to be leveled for the effect have this on your shortcut bar for some great defense especially when you are being kited. (Utility)
Whirlwind - Another amazing utility spell and works with your portals. Target a portal and push away targets 2 cells. (Utility)
Passives
: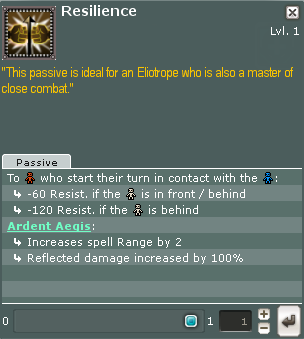 Resilience - Boasting huge lock, you can truly take advantage of this passive. Rob enemies of their resistance and make em soft like pudding. This passive as you can tell also boost your reflected damage by another 50%! The added range isn't really that impacting but hey, it's a nice addition.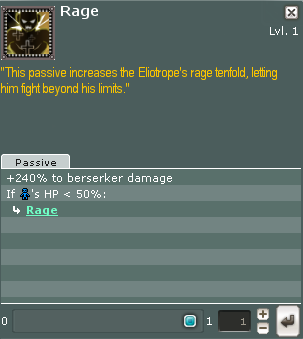 Rage - This passive is a MUST! 240 zerk damage and +1 AP/MP while in the zerker state? Hehehahaha! Nice!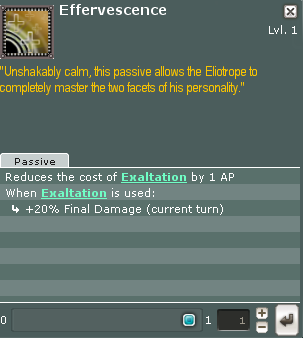 Effervescence - It makes Exalt free, IT MAKES EXALT FREE! YOU GET A BIG CHUNK OF FINAL DAMAGE! DON'T YOU DARE IGNORE THIS PASSIVE!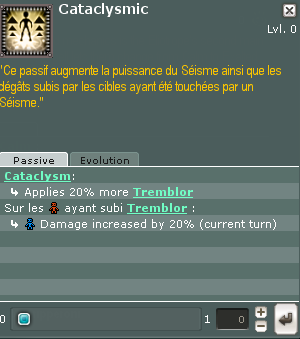 Cataclysmic - Remember how I mentioned earlier that you can turn yourself into a big scary bomb? Yep! See that? More stacks and more damage!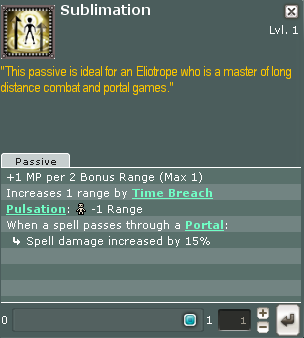 Sublimation - Extra MP? Extra damage with portal spells? Beautiful!
Gear
: As you can tell by the gear I posted above I wear lock and block heavy gear with some dodge thrown in. Trust me when I say this, that dodge really comes in handy. Try to make sure you have AT LEAST 2 control total in order to abuse 3 portals at a time. Two portals is really awkward to play with and you'll find yourself eating a portal in order to make/position a new one.
Playstyle
:
Situations call for different playstyles but mainly what I try to do is harass enemies as much as possible. Lower their range, steal mp, hug them! Sure a lot of classes have pushes/teleports/etc but usually those spells don't deal a whole lot of damage and are generally just for utility so they end up wasting ap/mp and end up having less actions.
Do not make hitting 50% or less health your focus. Tire your opponent out before you start walloping their nips in. Do not rush and take it slow. When you are in the zerker state hit them as hard as possible before healing yourself back up with Hiding.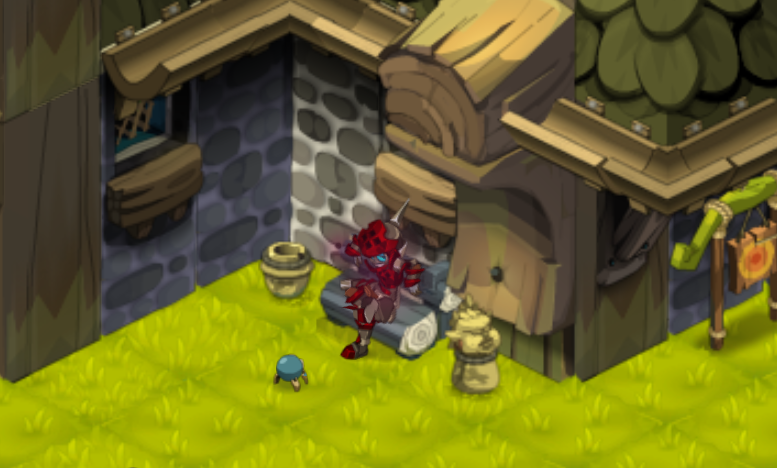 Thanks for reading!
Score : 136

zxaqser
December 24, 2014, 22:31:00