The 5 years quest is almost here!
Event - February 20, 2017
Already 5 years old… time flies when you're having fun! Throughout the years, the World of Twelve in the Wakfu Era has seen many adventurers! Some of them good, and some of them not so good. We'll have to wait and see which group you belong in, since it's our birthday, a brand new quest is giving you the chance to stand out!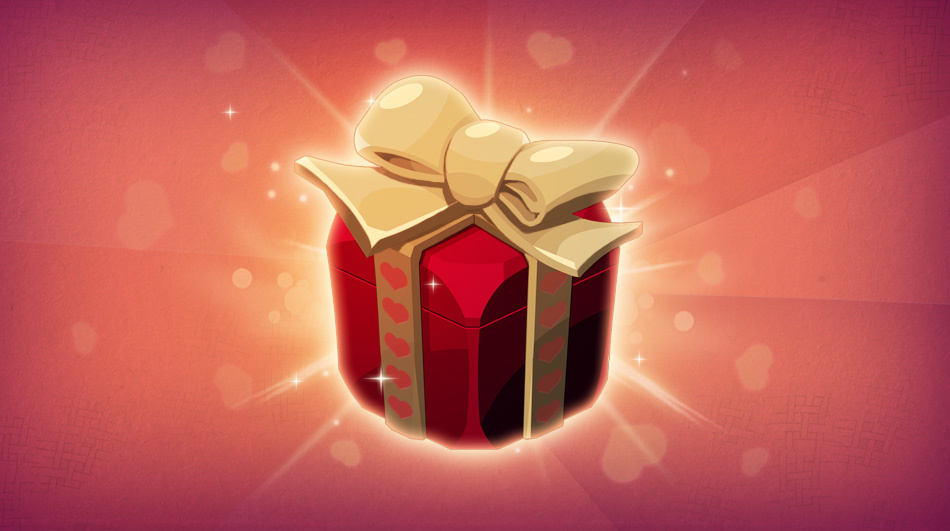 2nd Birthday Gift!
Event - February 16, 2017
You can't celebrate a birthday on the fly! WAKFU's fifth birthday is a cause for a month-long celebration. Until March 5th, get ready, it's time to party!
Ballotwine's Day Competition!
Event - February 13, 2017
Grab a pen! From February 13th to 17th, we're all about Love with a capital "L"! So, let your heart do the talking and write down your tenderest thoughts on your very best paper (or use a keyboard) and write a love letter to the NPC of your choice. To top it off, there's a Just do it emote and a Booster Pack - 30 Days up for grabs!


Spring Festival: It's online!
Event - February 07, 2017
For one week, we're celebrating spring in the World of Twelve! Achievements, quests, challenges, and… gifts (including a new headgear!) are waiting for you in Astrub, where the members of the Occult Cult will be in serious competition, with the arrival of the Gobballs!


Event: Krazy Krozword!
Event - January 17, 2017
Now that your new World of Twelve adventures in 2017 have started, we wanted to say a final goodbye to 2016 by offering you a fun WAKFU knowledge challenge: The Krazy Krozword! Complete it before Friday 20th 4:00 PM UTC to make up a code, and win yourself a prize!

Winners of the Back and Bigger: The Big Christmas Lottery!
Event - December 14, 2016
The results are in and it's time to find out who our lucky winners are.


BACK AND BIGGER: The Christmas Lottery!
Event - December 01, 2016
The Big Christmas Lottery is here and, with it, the chance to win awesome Ankama goodies! The new Christmas Pack can be yours along with a sleighful of WAKFU-related digital rewards.

Kwismas World: A Winter Wonderland!
Event - December 10, 2016
What's this colour everywhere? Bright lights, fantastical and fabulous baubles! And look! There's white things in the air… are these snowflakes? What's that? I swear I can hear music in the air… Huh? Kwismas World… hmm?