The Black Soul of the Dark Master
- January 15, 2015 -
Those who have ventured to Srambad know him as the one leading the chase on the Dimensional Voyagers. But who – or what is this dark being? Want to find out? Well, why not listen to a dishonest citizen of Srambad speaking about the leader of the Malicious Militia?
KROSMOZ: When Sram and Enutrof unite...
- August 12, 2014 -
Since the beginning of time, the Gods have influenced the World of Twelve. But it must be said that the faith of their disciple has fallen somewhat since Ogrest gave them a real good bashing from up there on Mount Zinit... So, to compensate for the decline of their divine dimensions, some of them have achieved the impossible: to unite!
KROSMOZ: Saharash
- March 14, 2014 -

Aaah, Saharash... Its wild and abundant nature, its fresh water sources and its friendly people... Do not make that face, Saharash has not always been a dry wasteland and desert like it is today! And for proof, here are some testimonials from former residents or passing adventurers who tells us of a time that whoever less than twenty years old may not know...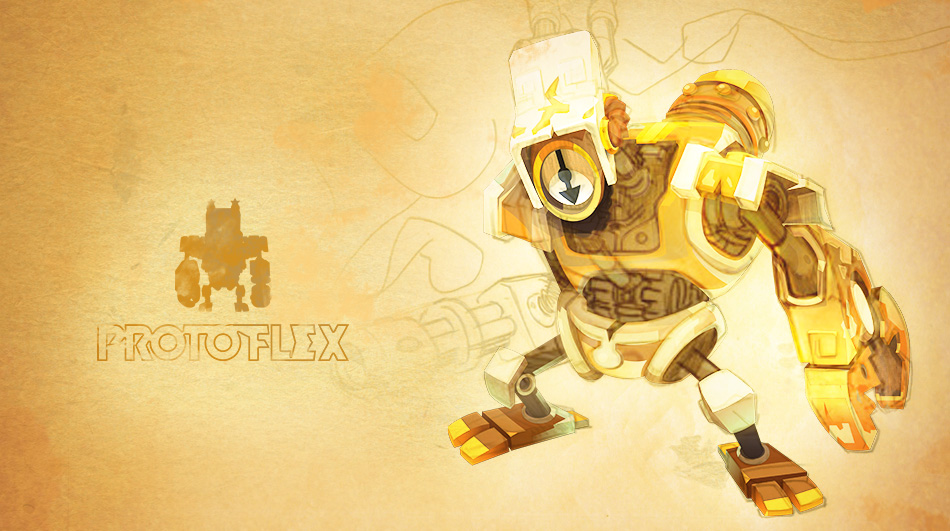 KROSMOZ: The Protoflex
- March 07, 2014 -

The Protoflex is the new Sidekick that you can choose to have by your side starting with the next game update on March 18th... But who or what is this Protoflex? Where does he come from? This great robot of a new era…

Who is Merkator?
- Krosmoz - October 21, 2013 -

Starting tonight at midnight (server time) Merkator welcomes you to his open cell party. Is your ticket to Alkatrool ready? Who is this Merkator?

Who is Decepticod?
- Krosmoz - October 07, 2013 -


  Today we come back to present to you the one who has mastered the art of the bubble: Decepticod!
Wabbit Island
- Krosmoz - August 07, 2013 -


During the last recent weeks, our reporters from the World of Twelve Gazette have worked hard under the leadership of Zezette. You may ask: "But why?". Simply in order to gather as much information to help you prepare for your future visit of the Wabbit Island and its mysteries.

Here is what we have collected through various publications of each of the Four Nations.

We will do our best to keep you informed of any new informations about this island which has been inaccessible for way too long!