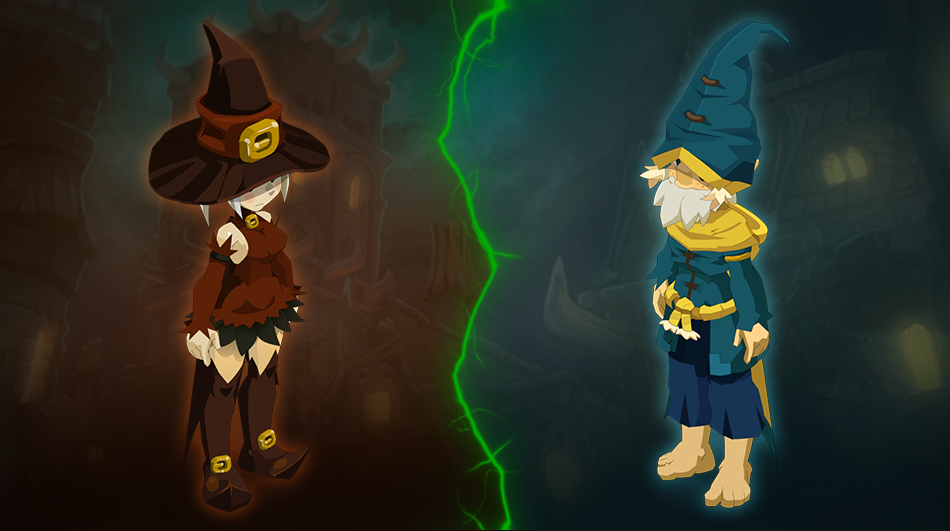 Shop: Wizard & Arachnid Costumes!
Shop - October 31, 2014
Happy Al Howin!
Need a little more help for last minute costume choice? Well we have a couple more to offer to you on this special day! The
Arachnid Costume
and the
Wizard Costume
until November 2nd only in the Shop!

Shop: Jacko Costume with Ogrine Packs!
Shop - October 29, 2014
This costume feels like a real ghost! For some reason, the
Jacko Costume
comes back to haunt you as we get close to Al Howin and only
in the Shop until November 3 rd
! Catch it before it disappears: it is available with
Ogrines packs of 5,000 OG or more
.

Contest: Al Howin Spooktacular!
Event - October 27, 2014
Al Howin is approaching... Bats are starting to emerge from their caves, Pumpkwin are trembling at the thought of being cut but what about you... Have you prepared your scariest costume or even your Haven Bag? If so join our contest!

Shop: Al Howin in Your Haven Bag!
Shop - October 27, 2014
If the walls of your Haven Bag start bleeding, it's probably because a poltergeist has taken up residence and wishes to be welcomed as it should be... Fortunately for you,
eleven Al Howin themed decoration items are available in the Shop until November 2nd!
Mish & Mich: Transmedia Characters (1/2)
Info - October 23, 2014
Nothing escapes them. No sides of the story has not yet gone unnoticed by their seasoned eyes... They surely can pinpoint the smallest details, even those deemed too insignificant by most. They are... Mish and Mich, undisputed masters of the mysteries of the World of Twelve! And for this first news report, they are interested in transmedia characters.

Event: May the Cawwots be With You!
Event - October 21, 2014
On Sunday October 26th, we will celebrate Capt, Meridia of Myxomawosis. On this occasion, enjoy a Kama and XP weekend bonus in the dungeons of Wabbit Island!
Vampyre teeth? Bwork mask? Check… Old Pair of Enutrof Underpants? Check… Laughing Scythe? Check...
Al Howin Steed
? What...? How is this possible? You have not thought about your mount?? Where was your head at? Fortunately, we have thought of everything with the
Al Howin Harness! Grab yours before it's gone!

WAKFU Hot Pepper Gaming Review!
Info - October 16, 2014
Hot Pepper Gaming
is well known for its fiery style of game reviews and today it is
WAKFU
's turn,
watch the video that will surely get you on fire!