GAMAKNA, the digital magazine for Ankama's universes
Info - February 17, 2017
With a month and a half under its belt already, 2017 can seem a bit gloomy… Fortunately, Gamakna is here! It's the free magazine which reveals Ankama to you, behind the scenes. Read it on your PC, or download it on your tablet or smartphone!

The 5 years quest is almost here!
Event - February 20, 2017
Already 5 years old… time flies when you're having fun! Throughout the years, the World of Twelve in the Wakfu Era has seen many adventurers! Some of them good, and some of them not so good. We'll have to wait and see which group you belong in, since it's our birthday, a brand new quest is giving you the chance to stand out!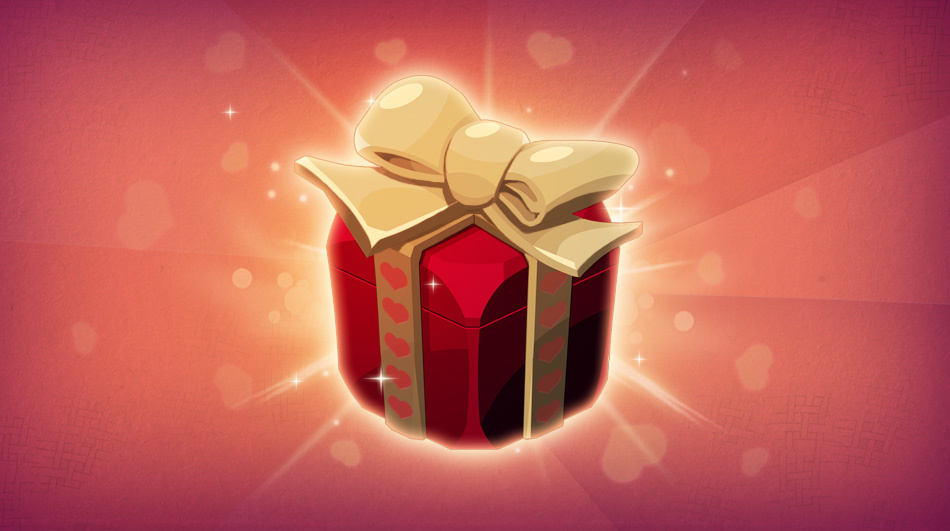 2nd Birthday Gift!
Event - February 16, 2017
You can't celebrate a birthday on the fly! WAKFU's fifth birthday is a cause for a month-long celebration. Until March 5th, get ready, it's time to party!

Celebrate Ballotwine's Day!
Info - February 14, 2017
They're pink and soft and dowsed in perfume, but they still smell awful: Ballotwine's Day gobballs are up for grabs! There's also some exclusive rewards awaiting you. The time has come to show us your best pick-up moves!

LOVE TICKET: you have a ticket!
Info - February 13, 2017
Let's be honest... All the lovebirds in the World of Twelve are waiting impatiently for the Saint Ballotwine holiday for one reason, and one reason only: presents! And that is something we completely understand. That's why, from February 14th through February 17th, we are giving you the possibility to win a nice lil' prize thanks to the Love Ticket!
Ballotwine's Day Competition!
Event - February 13, 2017
Grab a pen! From February 13th to 17th, we're all about Love with a capital "L"! So, let your heart do the talking and write down your tenderest thoughts on your very best paper (or use a keyboard) and write a love letter to the NPC of your choice. To top it off, there's a Just do it emote and a Booster Pack - 30 Days up for grabs!


Mount Zinit
Info - February 10, 2017
You've scoured all of the nooks and crannies of the World of Twelve. You know each parcel of land by heart. What would you say to some new zones to discover? To play Leif Erikson in a dangerous and hostile area?

Contest: Win a Portrait by Kme!
Info - February 10, 2017
WAKFU month
starts at full speed with a competition to win
a very special prize: a portrait of your character by Kme
, creator of Mimi the Marvelous! You have
until Thursday, February 16th
to
answer the questions
!