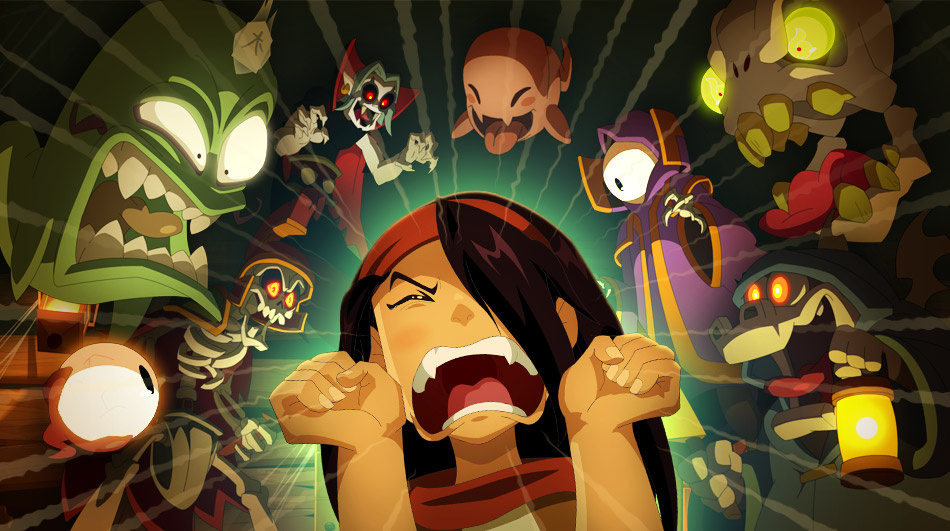 Al Howin: The Return
Info - October 25, 2016
Another year, another haunted festival: Al Howin! What would this celebration be without a little trick and… lots of treats! Defend the World of Twelve from troublemakers that only celebrate by spreading curses and stealing candy. The spooky event starts today!

Want to make a difference? Or simply love to participate in everything WAKFU? Then you may want to answer the call of becoming part of the WAKFU English Moderation Team!

Dungeon Rusher MAXXX
Event - October 24, 2016
You've heard about Hercules, right? He's the half-man half-legend known for travelling the world and completing 12 big labors. What if we told you that, from October 27th to November 6th, you can become a legend yourself?


This Emote Will Put You in Recovery Position
Shop - October 20, 2016
You're spending your Saturday afternoon with friends when suddenly, one of your buddies turns white, and their face is transformed, what on Earth is happening? No, it's not a heart attack, but with the blow you just inflicted on him in-game, he's K.O.! Time is of the essence! You have to quickly activate... your new Recovery Position emote!

Booster Packs are now universal!
Shop - October 17, 2016
Starting today, your Booster Pack will be available on all servers! You can now play where you want and when you want it!

What awaits you at the end of the year?
Info - October 13, 2016
Sharing a word about the land of gold, Enurado, with two Enutrofs might at first seem harmless, but not until you find yourself, no later than a day or so, being pestered for the location by half the residents of Astrub. Why? Read on!


New Times in Astrub: It's online!
Updates - October 11, 2016
You're feeling pretty excited, and that's to be expected. The "New Times in Astrub" update is online! The ultimate boss Sham Moon is ready and waiting for you, but he's not the only one! Oh, and be careful when guzzling down wines from the Villainy Vineyard…