As promised, here's something that should give you a first (blood) taste of Krosmaster Arena. This tutorial will teach you all you need to know about the basics of the game.
Ready to test?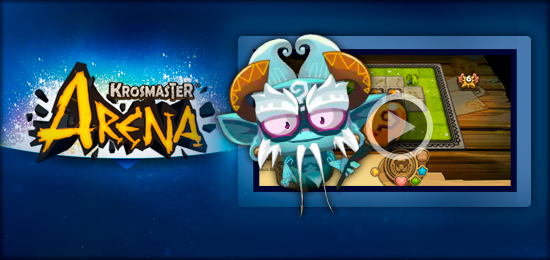 This tutorial will show you the basic actions: movement, casting a spell and GG gain will be explained to you! Once these notions are understood, it will be only up to you and your tactical skills to make the difference!
Try the KROSMASTER Arena Tutorial!
Nice tutorial , i cant wait to play it
And nice new Avatar Forum congratulation Troyle !
If there isn't any limited currency like energy or such, I might play Wakfu for Krosmoz and not Wakfu, until an update involving class change comes
That was fun, even for a tutorial,
it was really easy to follow and i understood everything.

I can't wait for it to be implemented next week~
I agree that was FuN!

Now I'm even more excited for next week